Top 5 Reasons Why SME's Should Use NETSUITE ERP ?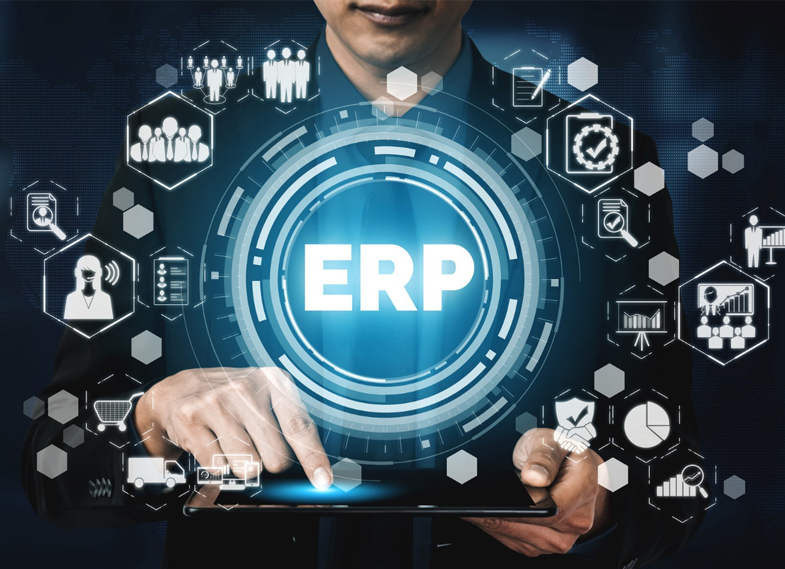 In this article you will know why SME's should use NETSUITE ERP and common challenges faced by startups in the business landscape.
Top 5 Reasons Why SME's Should Use NETSUITE ERP ?
One of the top products on the market for running ERP, CRM, financials, and e-commerce on the cloud is NetSuite. Efficiency, visibility, and insight throughout the entire business are all provided by NetSuite. With a great fit for business needs and specifics, NETSUITE enables businesses to reduce expenses and streamline operations.
Every area of running a startup or small business, from financial management to supply chain logistics, takes meticulous attention. A full set of tools and functions that seamlessly connect all these important areas may be obtained by selecting NetSuite ERP for small enterprises, enabling organizations to effectively simplify their operations. Let's look at some of the major issues that small firms deal with and how NetSuite for startups might help them achieve new heights in terms of growth.
COMMON CHALLENGES FACED BY STARTUPS IN THE BUSINESS LANDSCAPE
Monitoring cash flow: As a company grows, it can quickly get overburdened with monitoring invoices, reconciliations, missed orders, and spreadsheets, which has a detrimental influence on cash flow. Small firms struggle to balance accounts payable and receivable to optimize cash flow and retain liquidity.
Accounting business operations: Many firms rely on standalone software that requires manual processes, resulting in erroneous and inadequate transactional data bookkeeping. This inaccuracy can lead to reporting issues such as cash flow challenges, incorrect revenue figures for tax purposes, incorrect deductions, and audit complications. Neglecting this component might also harm the organization's reputation.
Budgeting Projections: They are critical in accomplishing corporate objectives. However, because they have little trading history to base their estimates on, new enterprises frequently struggle in this area. The lack of a centralized data source makes it much more difficult to generate precise estimates.
Risk management, compliance, and governance: Without an efficient GRC solution, small firms face substantial issues in terms of tax compliance expenses. Companies are vulnerable to a variety of dangers in the absence of a streamlined compliance system.
Fundraising and Management: By ensuring that their GRC processes, profit and loss statements, cash flow statements, and balance sheets are up to date, accessible in real-time, and audit-ready, small businesses can avail loans, attract investors, and engage with venture capitalists for growth. Small firms are hampered by a lack of finance, which prevents them from expanding, recruiting new personnel, and reinvesting in their operations.
Data-driven promotion: Choosing the right channels for client acquisition and deciding which lead-generating technologies to use are issues faced by small businesses. Making judgments in these areas based on facts is essential. Another important issue that needs to be addressed is how to guarantee client satisfaction given the resources and assistance that are available.
NETSUITE FOR STARTUPS: HOW BUSINESSES CAN SET THEMSELVES FOR SUCCESS
NETSUITE has a diverse set of features that cater to a variety of industrial verticals and sub-verticals. It is a complete solution that automates both front-end and back-end activities. Its unique blend of accounting, sales, marketing, and eCommerce skills benefits small firms. Management teams can use planning, budgeting, and forecasting tools to explore numerous scenarios and analyze various alternatives.
Some of the primary advantages of NetSuite ERP for small enterprises are outlined below:
NetSuite provides a comprehensive view of the business in terms of compliance and reporting. Real-time insights across several business lines aid in the elimination of data silos, the management of regulatory needs, and the seamless operation of financials.
NetSuite Suite Starter Edition: As part of its value enhancements, NetSuite ERP for small businesses provides Suite Success Starter Edition, which is built exclusively for small firms. This pre-configured version of the program is tailored to various sectors and provides a clear knowledge of how the software can be used. It hastens technical deployment, resulting in a shorter time-to-value.
It comes with over 95 pre-built reports, pre-configured roles with dashboards, and intelligent metrics to help you make better decisions faster.
Cloud Computing: NetSuite was one of the first companies to offer a native cloud solution. Its maturity level exceeds that of other solutions that are still migrating their applications to the cloud. NetSuite ERP for small businesses provides standard procedures based on best practices in the industry, allowing organizations to scale efficiently. NetSuite is a dependable and secure alternative for businesses making their first foray into cloud ERP, particularly those transferring from software used during their initial growth cycles.
Scalability: NetSuite, a fully integrated ERP solution, can grow with the company. Companies may easily enter new markets, expand product lines, incorporate new sales channels, and strategically plan client engagement across these channels by enabling the addition of new users, locations, and subsidiaries to NetSuite's cloud ERP.
Business Tools: NetSuite provides a variety of productivity features to enterprises, including an executive dashboard, KPI tracking, file management and sharing, import/export capabilities, configurable reporting, and web access from anywhere, at any time. Businesses can use the customizable dashboard to track performance and progress in real-time using their selected key performance indicators (KPIs).
NetSuite reduces the need for hardware investments, specialized IT employees, software maintenance, and security costs because it is a web-based, hosted solution. In comparison to other cloud options, NetSuite ERP for small businesses is more affordable due to its conventional solution, which includes essential software functionality and the opportunity to add extra modules as the firm grows. NetSuite eliminates the requirement for infrastructure investments. The user license fee is set at a fixed amount per license.
Integration: NetSuite's cloud ERP system integrates with third-party cloud-based products, modules, and applications. This integration can be completed with no downtime or new hardware.
Why Team up with OpenTeQ for Seamless NETSUITE Implementations?
One of the primary benefits of partnering with a NetSuite ERP vendor like OpenTeQ is their vast range of resources and expertise. Because NetSuite is a highly adaptable and scalable platform, OpenTeQ's NetSuite consultants use their experience to personalize the platform to the needs of firms in various industries. Our expertise provides tailored solutions to address our clients' particular challenges and drive company growth. To summarize, NetSuite ERP for small businesses is a game changer, giving organizations the tools, resources, and skills, they need to efficiently manage their operations, generate development, and achieve long-term success. Small businesses can overcome problems, grasp opportunities, and take their operations to new heights by leveraging the power of NetSuite ERP.