Top 5 Key Features & Benefits Of Guidewire Policy Centre!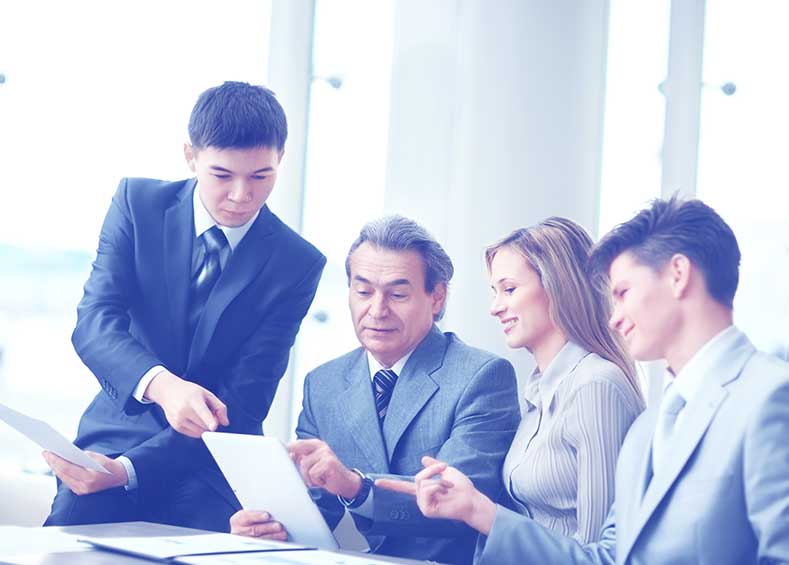 In this article we are giving indepth explanation on top 5 key features & benefits of Guidewire Policy Centre! Read our blog to know more about Guidewire Services!
Let's talk about Guidewire Policy Center. It is a comprehensive web-based policy administration system developed by Guidewire Software. It is part of Guidewire's Insurance Platform, a suite of software applications designed specifically for property and casualty (P&C) insurance companies. Policy Center enables insurers to manage the entire policy lifecycle, from underwriting and rating to policy issuance, endorsements, and renewals. It is a comprehensive policy administration system that helps insurance companies manage the entire policy lifecycle. It includes a wide range of features and capabilities that can help insurers improve efficiency, productivity, and customer service.
We at OpenTeQ offer a wide range of experience and expertise in Guidewire Services. We help our customers with implementation, support and Guidewire testing.
Policy Lifecycle Management : Policy Center provides insurers with a centralized platform to manage all aspects of the policy lifecycle. It supports the creation, modification, and renewal of policies, allowing insurers to efficiently handle tasks such as quoting, underwriting, and policy administration.
Configurable Rules and Workflows : The system allows insurers to define their underwriting rules, rating methodologies, and workflows. This flexibility enables customization to align with specific business needs and regulatory requirements. Insurers can automate routine tasks and enforce consistent underwriting practices, reducing manual errors and improving compliance.
Integrated Data and Document Management : Policy Center integrates with other systems, such as customer relationship management (CRM), billing, and claims systems, facilitating seamless data exchange across departments. It also enables document management, storing policy documents and related correspondence in a centralized repository for easy access and retrieval.
Policy Quoting and Rating : Insurers can leverage Policy Center's capabilities to streamline the policy quoting and rating processes. The system provides rating engines that incorporate complex algorithms and rating rules, ensuring accurate and consistent premium calculations. This enables insurers to generate quotes quickly, enhancing customer responsiveness and satisfaction.
Renewals and Endorsements : Policy Center automates the policy renewal process, ensuring timely communication with policyholders and reducing the risk of policy lapses. The system also handles policy endorsements, allowing insurers to efficiently manage changes to existing policies, such as coverage modifications or additions.
1. Improved Operational Efficiency: Policy Center supports real-time collaboration among underwriters, agents, and customers. It provides a unified platform where stakeholders can access policy information, track activities, and communicate efficiently. This collaborative environment fosters faster decision-making, enhances customer service, and improves overall operational agility.
2. Enhanced Underwriting Accuracy: The system includes automated underwriting capabilities that help insurers streamline their underwriting processes. It supports straight-through processing (STP) by automating risk evaluation, eligibility checks, and underwriting decision-making. This reduces manual intervention, accelerates policy issuance, and improves underwriting consistency.
3. Enhanced Analytics and Reporting: The platform provides robust analytics and reporting tools that enable insurers to gain actionable insights from policy data. It offers pre-built reports and dashboards, as well as customizable analytics capabilities, to monitor key performance indicators (KPIs), track policy trends, identify risks, and make data-driven decisions.
4. Seamless Integration & Scalability: Policy Center is designed to handle high volumes of policies and users, making it suitable for insurers of all sizes. It can accommodate various lines of business, including personal lines and commercial lines, and supports multi-company and multi-brand operations. The system can scale with business growth and adapt to evolving market needs.
5. Workflow Automation: Guidewire solutions offer workflow automation capabilities to manage and streamline complex business processes. Workflows define the sequence of tasks, approvals, and notifications required for various operations. By automating workflows, insurers can enforce process consistency, improve task management, and reduce manual coordination efforts. Guidewire Automation helps insurers streamline their operations, reduce manual work, improve accuracy, and enhance customer service.
Individuals who want to demonstrate their skill in using Guidewire software solutions can enroll in certification programmes offered by Guidewire. Guidewire Certifications validate the knowledge and skills required to effectively implement, configure, and support Guidewire products.OpenTeQ is a true technology partner for Guidewire Certification. Grab the golden opportunity from OpenTeQ today!
Reach out at info@openteqgroup.com or contact at +1 602 666 8247 / +91 70322 54999 to level up your career as a Guidewire Professional!