Brilliant SAAS Product Ideas That You Can Work On In 2023! | OpenTeQ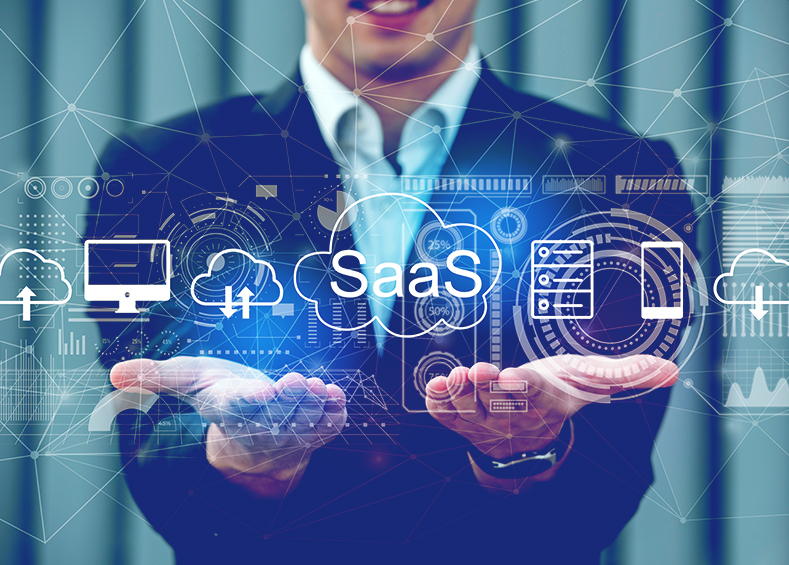 Are you searching for the next big thing in technology and need a SaaS startup idea? Do you have an innovative idea that could disrupt the SaaS industry?
Stop second-guessing yourself and start taking action. Startup entrepreneurs are turning their ideas into reality, so why not you? With the right strategy and execution, you can get your product off the ground in no time.
Don't let fear hold you back—use our ideas to launch a SaaS product today. Get inspired by the success stories of others who have already made their dreams come true!
It is predicted that by the end of 2025, SaaS-based apps will account for 85% of all apps used by businesses worldwide. According to Statista, the market for SaaS business ideas will reach nearly $195 billion by 2023. It shows that the demand for SaaS will only grow. Furthermore, SaaS will emerge as one of the most successful business models in the coming years. We conducted extensive research on the subject and developed a list of SAAS Ideas that will be profitable in 2023. So let us go ahead and evaluate them in depth.
Startups looking to launch a product quickly and cost-effectively should consider SaaS (Software as a Service) products. Startups can leverage the power of cloud computing and access software applications hosted on remote servers. This eliminates the need for costly hardware investments and allows startups to focus their resources on developing their product. Additionally, SaaS products are often highly customizable and can be tailored to meet the specific needs of each company. This makes them an ideal solution for startups who want to quickly launch a product without having to build it from scratch. You can rely on OpenTeQ, the best in India, to provide the services and solutions that are world-class, scalable, and best meet the needs of your company. OpenTeQ is dedicated to providing world-class that promote the success of its clients and partners as an organization.
● Cloud-based solutions provide an easy and cost-effective way for startups to bring their ideas to life.

● With cloud-based solutions, startups can quickly launch their products without having to worry about the cost of setting up a physical infrastructure.

● Furthermore, cloud-based solutions allow startups to scale up quickly when needed, allowing them to adjust their resources according to their needs.

● It makes it easier for startups to focus on developing innovative products instead of worrying about the costs associated with traditional IT infrastructures.

● Additionally, cloud-based solutions provide a secure environment for storing data and applications, which is beneficial for protecting sensitive information from hackers or other malicious actors.
By leveraging the advantages of cloud-based solutions, startups can increase their chances of success and bring profit to new startup idea creators.
● Healthcare Apps
Telehealthcare apps are revolutionizing the way we access healthcare services. They allow medical professionals to monitor their patients remotely, provide timely care, and reduce hospital visits. Furthermore, these apps also offer features such as e-prescriptions, video consultations, appointment scheduling, and more. The use of , and makes it easier than ever for people to access quality healthcare services without having to leave their homes. Overall, telehealthcare apps are making it easier for both patients and medical professionals to access quality healthcare services efficiently while maintaining patient privacy and security.
● Accounting Software
Accounting software is a crucial tool for enterprises of all sizes. It helps them to track financial transactions, generate financial statements, and prepare for tax filing. With the help of accounting software, businesses can easily manage their finances and ensure accuracy in their financial reporting. is one of the most comprehensive solutions for businesses that need to streamline their billing and payment processes known for processing over $1 trillion in invoice dollars in recent years.
● Parking Apps
Parking apps are becoming increasingly popular as a way to optimize parking and reduce traffic congestion. By using parking optimization software, drivers can find the best available parking spot in their area quickly and easily. This not only saves drivers time but also reduces the amount of fuel consumed by cars searching for a spot. Additionally, this software can be used to help cities better manage their parking resources and provide more efficient services to citizens. With the help of these apps, cities can reduce traffic congestion and create a better experience for drivers.
● CRM for freelancers and businesses
CRM helps to maintain customer contact information such as emails, contacts, sales, payments, and productivity analytics. With CRM, freelancers and companies get a convenient way to track customer interactions. is a complete task management solution that perfectly bridges the line between a dedicated CRM tool and a complete platform.
● Applications for Employee Engagement
Software for employee engagement makes it easier to acknowledge team accomplishments and receive feedback from them. Such software encourages desired behaviors that enhance the well-being of the company's employees. An entrepreneur can monitor how the company culture evolves. As a result, they can identify developments and take action before problems deteriorate. Engagement is the first employee experience solution of its kind, assisting businesses in determining what keeps employees engaged, and reducing attrition by nearly 40%.
Do contact us at info@openteqgroup.com if you require assistance in application development services. You can also look through our portfolio for ideas. comprehensive solutions will help you with the right Digital Transformation.