Key Benefits Of Outsourcing Software Development | OpenTeQ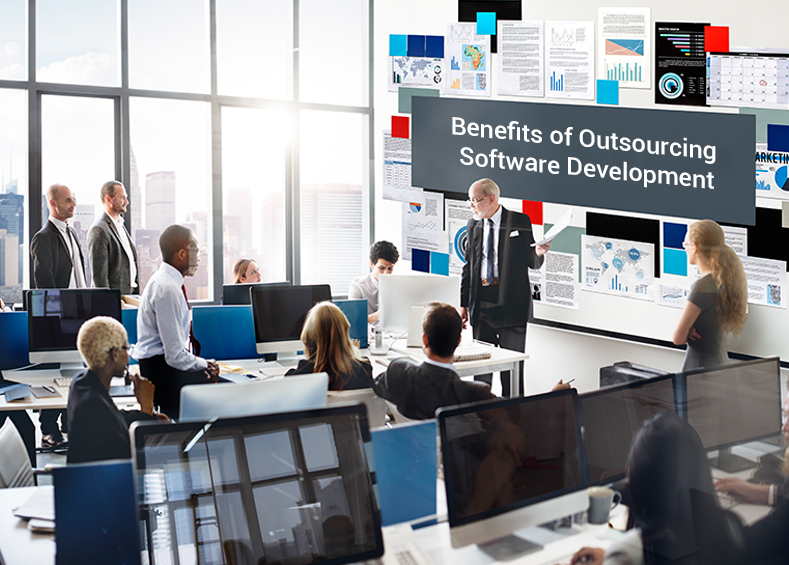 Modern businesses are increasingly engaging software development companies to outsource their IT requirements. Software is the lifeline for organizations across industries today and is used for internal as well as external processes. It has revolutionized the way companies carry out their operations, monitor processes, optimize costs, engage employees, and create customer experiences. Not all companies have IT as their core strength and developing software in-house would be a time-consuming and expensive undertaking. Therefore, outsourcing is a popular choice where service providers offer integrated software development services tailored to the requirements of the client. Let's look into some of the key benefits of outsourcing software development.
Save Costs
Developing software internally means hiring, developing, and maintaining a dedicated IT team. In addition, they need to invest in new infrastructure which is a huge expense for any organization. This is an expensive proposition which means that the companies will inevitably transfer the costs to their customers. They will not only spend money and effort in developing the software in-house but will risk losing their competitive cost advantage. By outsourcing their software needs, they can develop software more economically and maintain profitability.
Maximize Resources
It is possible for a company to have talented IT resources, but they may not necessarily have the domain expertise for required software development. Allocating existing resources or hiring new resources and training them in such cases is counter-productive. It can also distract teams from core areas of business and adversely impact productivity. Software development outsourcing companies have reliable and expert developers who can complement your teams. These resources are available on-demand and do not need additional effort in training. In this way, organizations can maximize their resources and add new capabilities by leveraging the services of software development consultancies.
Faster Time-to-Value
As companies do not need to spend time hiring and training talent with outsourcing, the project lifecycle is much shorter. Additionally, on-demand resources can get started immediately and for the time that they are needed. Being experts in software development and with robust SLAs, software development companies are adept at delivering projects much faster. Their agile approach and proven methodologies enable faster time-to-value, with customized or read-to-use solutions.
Leverage Latest Technologies
The technology landscape is evolving at breakneck speed and it is difficult for all companies to keep pace. Finding specialists and developing in-house expertise is time-consuming and costly. Outsourcing software development needs ensures that you do not lose out on the opportunities provided by utilizing the latest and emerging technologies. Software development companies are dedicated to this field and are always updated with the most current trends and solutions. They are quickly able to provide the required expertise and help clients in leveraging the most modern technologies.
Enhanced Scalability
The ability to adapt rapidly to change and ensure business continuity in the face of adversity are some of the most sought-after goals for resilient businesses. Outsourcing software development enables companies to scale up or scale down as needed. They can hire the resources only for the tasks they need and for the specific duration that they are required. This ensures that organizations have the resources any time they need to expand operations to serve their customers and support operations.
Improved Software Quality
Software Development Companies are experts in their area of work. They have the expertise and experience of having conducted numerous project lifecycles. With the right resources and processes for DevOps, Security, and QA in place, they are capable of delivering a superior product in a short time. In addition, quality parameters are built-in into the SLAs, which are closely adhered to by the consultants. Efficient and automated testing helps smooth and glitch-free software outcomes.
OpenTeQ – A Trusted Software Development Partner
At OpenTeQ, we pride ourselves on being a trusted software development partner for companies across industries and geographies. We hold ourselves to the highest standards of quality and security, ensuring that our clients get the best product as per their needs. Our resources are capable in the most popular as well as emerging technologies, to provide customers with a full-stack service for software development. Our strength lies in our approach to all projects where we work to keep an open channel of communication for minimal bottlenecks
Contact us today for your software development needs.